You are going on a bike picnic with your favourite people? You are wondering what to do and how to do it?
Let's find out what are 9 must-have items for a bike picnic, once you got all of them covered, you will be able to picnic like a pro!
1. A picnic basket
You will always need a picnic basket to carry your meal and necessities.
The good picnic basket should always come with a solid hinged lid and handles.

It depends on the number of people will be attending the picnic to choose a right basket.
Must be sturdy, roomy and lightweight since you will carry it on your bike.
2. Sheet, blanket, cloths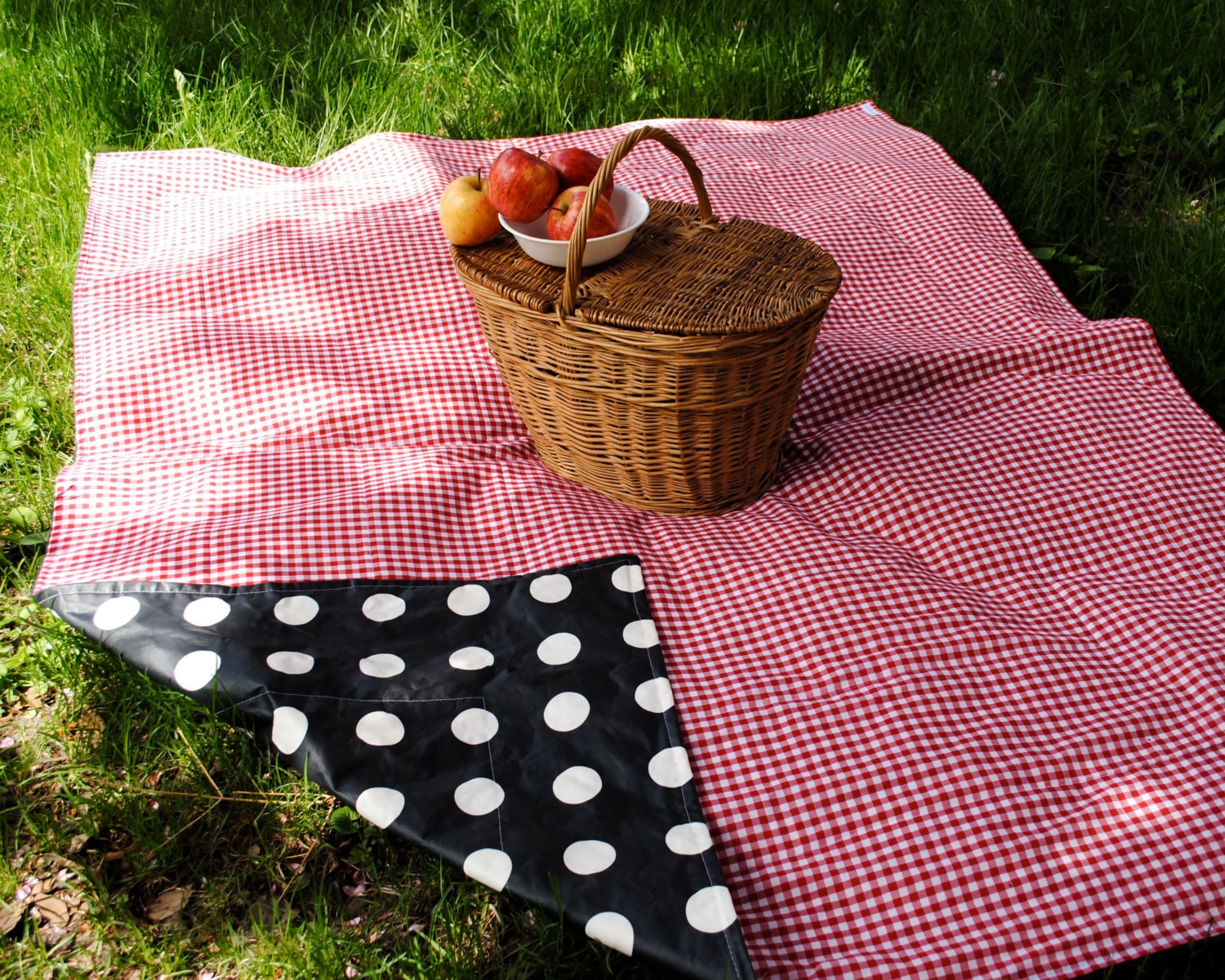 You will need a blanket to save space and have all your picnic-goers, it also gives you a more sturdy surface.
Fabric: the sheet or blanket are supposed to be weatherproof and water-repellent, easy to clean.

Size: It depends on how many people your family has, choose a size that is large enough for everyone to sit on and comfortably hold all the picnic-goers and foods but folds small so it can fit inside the picnic basket.
3. Food
Preferably finger food, which you can eat without utensils.

The food should be simple to make and sturdy enough so that would be easier to package. Here are some suggestions.
Sandwiches, cheese, breads…
Snacks: crackers, nuts, cakes, cookies…
Salads: fruit salads with syrup and mayo…
Fruits: water melon, orange, apple, grape, cherries, strawberries…
Try to prepare as much as possible at home to avoid the hassle of cutting and chopping on the spot.
4. Beverages
Water: Nothing is as important as water! Protect yourself and your beloved family from being dehydrated by packaging one large bottle of water for everyone.
Use a light plastic bottle instead of a glass one.
You can bring your own stove to brew your tea and coffee or you can prepare them from home or use can just use tea bags and instant coffee to avoid any hassle.
Alcohol drinks: Beer, wine…
Preferably kid-friendly drinks like milk and juice if this is a family picnic.
5. Tableware
Plates and cups: You always need something to eat and drink from.

Cut board and knife
Cut board: A cut board will come in handy in case you need to cut your fruits or slice meat, bread and whatnots.
Knife: A good knife that comes with a sheath, if you don't have one, wrap the blade in a towel. It will be safer for transporting and using.
A Swiss-army knife is preferred since it can replace not only an ordinary knife but also a corkscrew and bottle opener.
Cooler bags and thermos flasks:
Some food can easily spoil therefore they need to be stored at the right temperature to maintain freshness.
Thermal containers keep cold drinks cold and hot foods hot and prevent them from harbouring bacteria.
If you don't have a cooler bag, bringing some ice bags will do, they can keep the food cool and you need cubed ice later for your drinks too.
Must be lightweight and sealable, can fit into the picnic basket.
Bring along some tall kitchen trash bag, don't ruin the beautiful scenery with garbage. Remember to always to clean up everything and throw them in the trash bin before you leave the picnic site.
Condiments: salt, pepper… which come in mini reusable jars, ketchup, mayo, mustards.
6. Hygenic products:
When going outdoors, bringing something to clean your hands with is really imperative.
Napkins or towel: To wipe fruits, cups, plates, knife, cut board…
Wet wipes: You need something to wipe your hands before meal and to de-stickify your hands after using finger food.
Hand cleanser: To keep your hands sanitary after eating in case you don't have access to water.
7. Camera
"A picture is worth a thousand words".
Don't forget to bring a camera to capture the moments and memories.

Share those glorious shots with your friends on Facebook or Instagram…
8. Games
A picnic is a chance to get together and bond, make sure you keep everyone entertained.
Plan ahead some outdoor party games or activities to keep everyone entertained.

Bring a Frisbee, a deck of cards, a badminton set,..anything allows all members to participate.
9. An Umbrella or a cloth, and sunscreen lotion
You might need something to shield you and every from the burning sun especially if the picnic happens to take place in the middle of the summer.
We hope these above suggestions will give you wonderful ideas to plan the best bike picnic ever.
Summertime is coming up! Get your act together and treat yourself and your family, your friends the most wonderful and memorable bike picnic!