What is the best way to spend your beautiful summer day? What does your perfect summer's day look like?
A summer day full of activities on the beach
What about a bike picnic by the ocean, all carefree and just enjoy the day? Isn't it great? To many of us, nothing we love more than to go to the beach.
Some love to watch the sunrise and sunset on the horizon line, so if you do, plan the right timing so you won't miss the beautiful view. Capture the gorgeous moment with your camera because it's not the view you can see every day. And don't forget to share them with your friends on Instagram or Facebook.
Some love to take a walk along the coastline and enjoy the fresh sunshine, the warm sand and the cool waves splashing over your feet. Imagine standing on the beach, taste the salty smell of the ocean and listen to the sound of waves crashing into a rocky shore. Trust me, listen to the noise of ocean can actually calm you down.
Some have a hobby of collecting seashells, there are many types and sizes for you to choose from: Conch shells, olive shells, sand dollar shells…. Why not search for some colourful, captivating seashells and bring them home as a souvenir. You can keep them or give them away as a gift, it's up to you, many people would appreciate it.
You can also go for a swim and enjoy the ocean all to yourself, which is the reason most of people go to the beach in the first place. Or maybe go surfing if you can. There is a lot of fun activities you can do on the beach.
Don't forget to bring sunscreen so you won't get burned while enjoying the warm sun of the summer day. Remember to bring extra clothing if you decide to go for a swim.
A lazy summer in the countryside
Or if you prefer somewhere quieter, slower-paced… to stay away from busy life and places, or to have a romantic date with your beloved one, heading to the countryside, the lakeside or the riverbank seems to be the best choice.
Enjoy your lazy summer day by just lounging and talking with your family, your friends or your date. Feel the breeze and listen to the waves quietly lapping over the shores.
Don't forget insect repellent cream to protect you and your beloved ones from insects.
What should you bring on a bike picnic?
1.A picnic basket.
The principle idea of a picnic basket is it has to be sturdy, roomy but lightweight, especially when you have to carry around by bike.
Take in consideration: Number of people will be attending your picnic and where the picnic will take place to choose the right size and the right fabric.
2.A sheet or a blanket.

It must be large enough to have enough room for everyone and can hold all the picnic-goers comfortably.
It should be water repellent especially when the picnic takes place by the ocean and lake side.
It must be light weight and folds down small enough to fit in the picnic basket.
You might also need something to weigh down your blanket in case the wind is too strong, especially when on the beach. You can create your own material by putting sand into empty plastic bottles and place them in every corners of the sheet or blanket.
3. Food and beverages.
Prepare you meal at home is the best choice for a picnic. It is sanitary and also helps you save a lot of money that you would have to spend on eating outside.
Keep it simple, don't overdo it, make simple and sturdy food to package and maintain more easily. Preferably ready-made food like sandwiches, salads, cubed fruits, try to avoid things required to be made on the spot so you can have more time to chill and relax.
Bringing snacks such as: crackers, nuts, cakes, cookies… can save you a lot of time and also easier for transportation.
Basic water is everything, without it, your picnic can't complete. Bring enough water for everyone to make sure no one is getting dehydrated, especially in summer days.
You can choose from many types of beverages such as: soft drinks, alcohol drinks, juices…
And most importantly, bring ICE to complete your drinks.
4. An umbrella.
An umbrella is imperative in summertime, along with sunscreen lotion.
5. Tableware.
Plates and cups, a Swiss-army knife to cut things and open the bottles (if needed).
6. Cooler bags and thermos flasks.
Thermal containers keep cold drinks cold and hot foods hot and prevent them from harbouring bacteria.
7. Hygienic products.
Napkins or towel, wet wipes and hand cleanser are must haves for any type of meal.
8. A camera.
"A picture is worth a thousand words".
9. A playlist of games.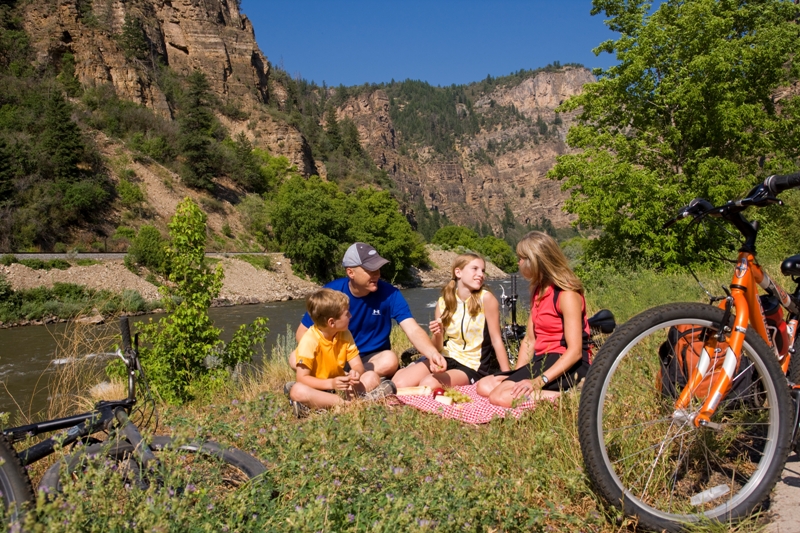 No one is allowed to get bored in a picnic, make sure everyone is entertained.